Founder of Afrobella®. Some call her the Godmother of Brown Beauty Blogging.
Trinidadian-born writer Patrice Grell Yursik created Afrobella.com to fill a void and to celebrate the inner and outer beauty of women all shades of beautiful. Her award-winning blog shines a loving light on natural hair and the wonderfully wide range of gorgeous skin tones and sizes women come in.
Patrice has been featured in Essence, Ebony, Glamour, the Trinidad Guardian, and Fast Company. Patrice has contributed her writing to Essence, Newsweek.com, and Ebony.com. She has been heard on NPR and The Michael Baisden Show, amongst other radio programs. She has covered red carpets at the BET Awards, New York Fashion Week and the Academy Awards. She has been featured in advertising campaigns for haircare brand Cream of Nature and cosmetics brand Lancome, and hosted events for brands including Microsoft, P&G, Huetiful and Carol's Daughter. She is currently part of Target's Inner Circle group of online influencers.
In 2011 Afrobella partnered with MAC Cosmetics to create her own custom lipglass called "All Of My Purple Life," part of the Bloggers' Obsession collection (which debuted on June 21,2011, and sold out in a week).
She was the natural hair blogger at AOL's Black Voices and was one of the first writers for Vogue Italia's Vogue Black online, and contributed the weekly Natural Hair Diary feature to Essence.com. Currently Patrice is a contributing editor at Glam.com.
Patrice has become a sought after speaker and has presented keynotes and talks at Blogging While Brown, BlogHer, New Media Expo, Blogalicious, and TEDxPortofSpain Trinidad in 2012.
Afrobella was listed as one of Ebony Magazine's Power 100, and has won more than ten online awards, including inclusion to the Black Weblog Awards Hall of Fame. Afrobella.com has had over 11 million pageviews in its existence.
View About.me profile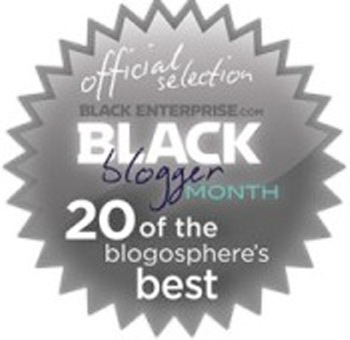 Awards
Acclaim
Top 10 Glam Tricks from VIP Beauty Bloggers, April 2009 issue of Glamour magazine