As this no good very horrible year winds down to an end, maybe you got everything you wanted on your list. Maybe not. This year has taken so much from us and left us all shaken. Right now is a time to be gentle with yourself if you can.
In previous years, my holiday gift picks might have been more about style and luxury than this year. My current needs were more practical. I got some truly fabulous and thoughtful gifts from my husband, family, and close friends this year. Now while everything is still on sale, I'm treating myself to a few of the things I wanted but didn't get. I think that SNL skit scared my husband off from buying me the robe I asked for! I'm still looking for the right one.
I know I'm not alone in the impulse to treat myself, sales are popping and I see so many of my friends in my timeline sharing the items they've splurged on. This year I discovered some great products that truly helped me work better, live better, or relax a little more. Here are some tried and tested items that are truly worth your splurge if you're in the mood. FYI – some of these links will be via Amazon or other affiliate marketplaces; your clicks and purchases will help to support Afrobella.com.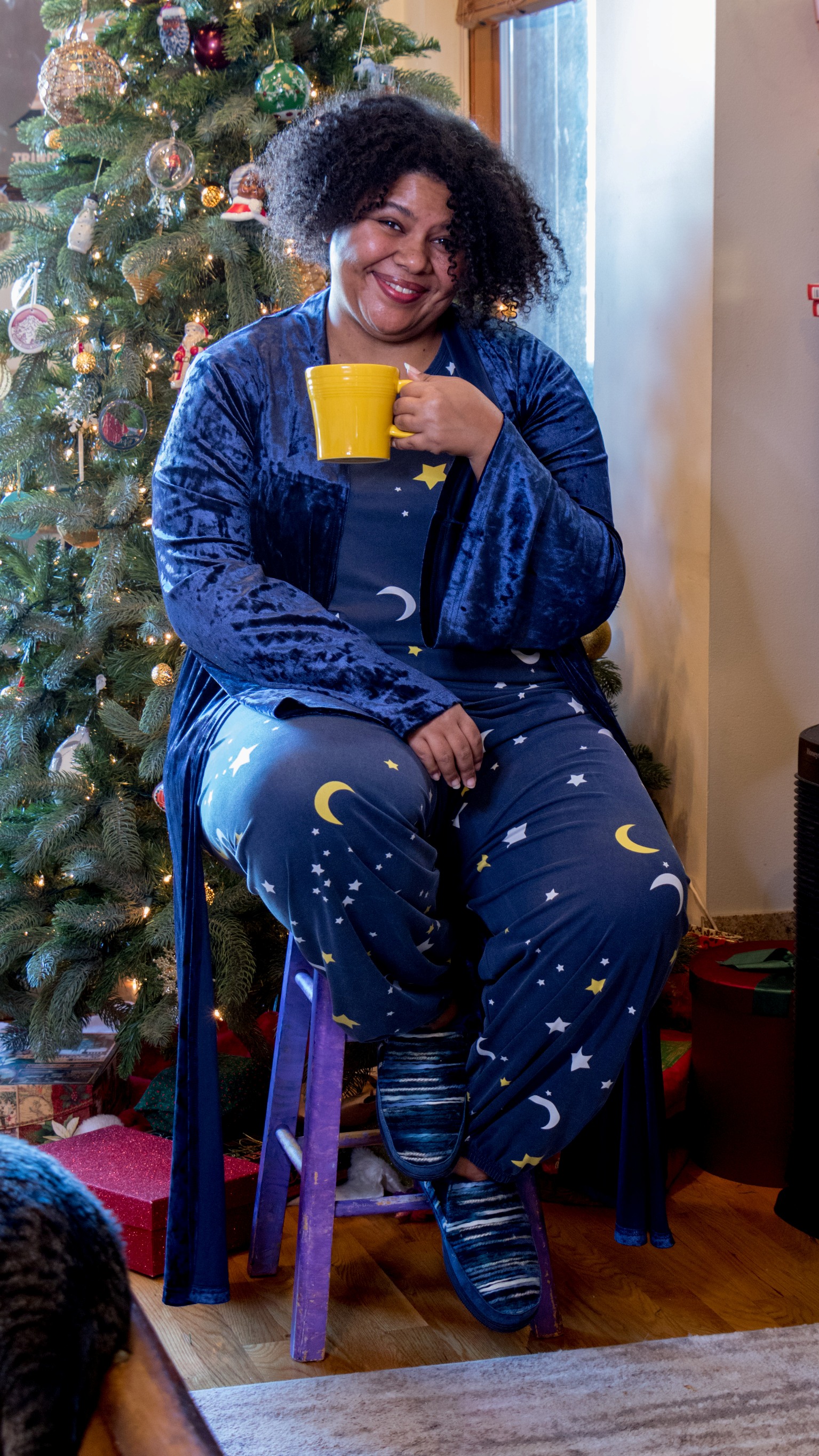 Soft slippers from Lamo – I haven't been strapping on any challenging-to-wear shoes for this whole year. Right now my feet are accustomed to freedom and comfort because I'm either barefoot, rocking thick socks, or have my feet snuggled down in a pair of fluffy, soft Lamo slippers. I have the Serenity slippers and this pair I'm rocking are the Juarez slippers. The Juarez Scuff Mule is also super cute. I even got a pair for my husband, and he's got unusually big feet. The Open Toe Wrap men's slipper comfortably fits up to a size 14.
Taotronics therapy light –I've been wanting one of these for years and now I so appreciate its mere presence. It is like having a fluorescent sun in my living room — incredibly bright and makes a significant difference on dark, dreary days. Plus, it's round, minimalist, and cute. Treat yourself if you live somewhere cold with bleak skies and need to keep that Seasonal Affective Disorder at bay.
What's Your Story? A Journal for Everyday Evolution by Rebecca Walker and Lily Diamond – In 2020, journaling was a lifeline for me. It's a powerful tool for manifestation, self-reflection, knowledge of self and more. This new journal by acclaimed authors Rebecca Walker and Lily Diamond gives writing prompts to inspire deep, meaningful, life-shifting level introspection. Get ready to go deep and be honest with yourself within these pages.
The Artistic Box – This thoughtfully put together package of art supplies makes such an adorable gift idea for couples or for yourself! They offer a variety of cool, unique art sets including paints, palettes, brushes, or fun palette knives. There are art kits for special needs kids, for adults wanting to create something for their homes, and more. Perfect projects for these times.
Jade Gedeon coloring books – Jade Gedeon is a Trinidadian jewelry designer and artist, and I just love her work in all forms. Her jewelry is incredible. Her coloring books are so ornate and uniquely beautiful, and lend themselves to the kind of detailed adult coloring that offers a therapeutic escape from the stresses of now.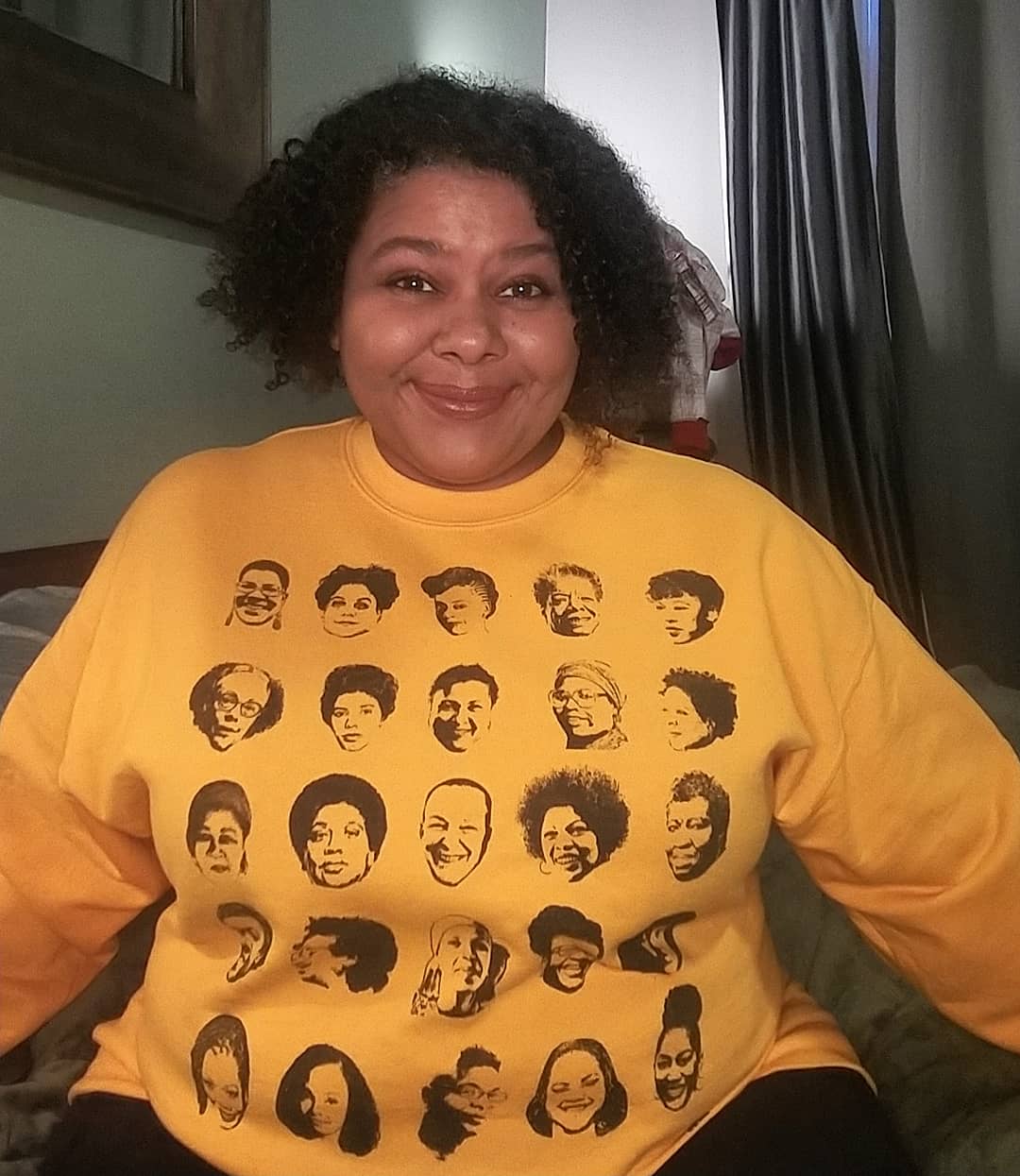 The Trini Gee – My new favorite Etsy store! The Trini Gee is named after the owner's nickname – she isn't a Trini, I had to ask! Her design aesthetic is SO dope to me, she incorporates an appreciation of history and culture, creating timeless pieces worth collecting. This is the kind of Etsy store you can frequent and always find something new and cool to buy. Her teeshirts and sweatshirts are unique and of great quality. She goes further than the usual clothing, mugs, journals and stickers to offer cool puzzles, face masks, and more.
Seiso Skincare set – This has been the year of skincare for me, and as we slide deeper into winter that is only going to continue. I'm always looking for brands and products to help me improve the quality and appearance of my skin. My latest discovery is Japanese beauty brand Seiso, which has a 4-step system designed to improve your skin's barrier and replenish moisture. The Fuwafuwa Cleanser is my favorite right now!
Toothshower – I'm determined to be consistently better about my oral care during the next year. I fell off on flossing in 2020 and I regret that. The Toothshower might be just the thing that's missing for me – it is a gum irrigator and toothbrush that you set up in the shower for convenience of location and ease of use. It's supposed to be especially helpful for braces wearers and for anyone with a history of dental issues (like myself) who's supposed to be flossing regularly to keep further issues at bay.
Taotronics ring light — yes, another product by Taotronics — they sent some incredible items for me to review, and both of these were absolute standouts that were right on time for my needs, and are of such quality that I want others to know about them!

I think 2020 was the year of the ring light, not just for influencers but for everyone. I've known the power of a good ring light for a while but thought of them as something to deploy for photoshoots and such. This year I did more video conferencing than ever before, and thanks to Zoom I realized my standard clip-on ring light for video chat wasn't going to cut it anymore. This ring light is so easy to use and gives a range of light from warm to cool. This is the kind of set up you can use for home office or take out to the streets for a DIY photo shoot. It makes a HUGE difference on-camera. So glad to have it in these crazy WFH times.
Brown Girl Jane – Have you tried CBD yet? There's a reason products with CBD are increasing in popularity, especially for people dealing with stress and anxiety. If you're looking to give high quality CBD products a try, check out Brown Girl Jane. They offer THC-free CBD products for internal and external use, focusing on improving sleep, balance, or giving a beautiful glow to your skin. I love the GLOW serum!