Sleep has been an elusive butterfly for me in recent years. It has become a frustrating pattern. I find myself waking up at 2:30 am, 3 am, 4 am… and then I'm unable to get back to sleep for a while. Then it affects my whole next day, I am exhausted by afternoon, 13 or 14 hours after the insomnia my body wants to crash hard. And then the cycle continues.
I am far from alone in having this problem, especially in these times. 2020 aside, there's a number of reasons that women my age are up at night. Many of us are dealing with bladder issues/frequent urination, night heat and sweating, stress, anxiety, worrying about the future, the weight of the world on our shoulders, the list goes on.
Why are you up in the middle of the night? What are your reasons for insomnia? I'd love to know.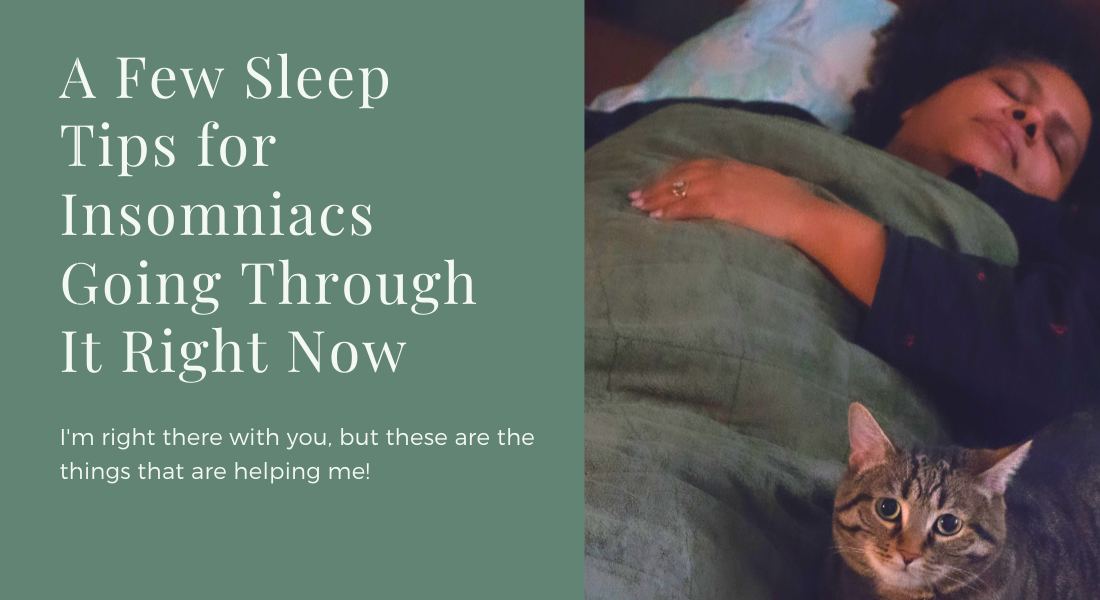 Even if I wind up waking up in the middle of the night, I realize there are a few things I can do to improve the quality of my sleep. At the very least I can try to improve the likelihood that I get a full night of sleep before going to bed. Sharing all of this in case it helps you too!
Here are my personal best tips and product picks for a full night's sleep, at the very least what's helping me right now!
Feed my pets before bedtime. Cats are nocturnal. And if I don't feed Max and Kippy before going to bed, I have guaranteed ruckus around 2 or 3 am (it happens just like this). My husband is convinced that they have me trained. They come to my bedside intentionally to wake me, and clearly it's worked. Lately I take the path of least resistance, and it keeps everyone happy.
Try not to watch or read the news right up until I go to sleep. In general, for me it's been clear that the more news I consume, the unhappier I am. I'm not willing to go through life unaware of what's happening in the world, but there isn't anything I can do except be unhappy (and potentially have a nightmare) after reading or watching heavy news after 10:30 pm. It will still be waiting in the morning, right? I need to at least TRY to have light, pleasant dreams. Life is stressful enough as it is. In fact what I need to do is…
Stop looking at screens an hour or so before bed. And don't pick them up in the middle of the night. This is easier said than done, especially around the time of the elections. I was absolutely a phone junkie during most of the year. I'm working on being better about it, now that I realize screen exposure and other factors can collectively affect your sleep cycle.
Cut back on liquids an hour or so before bed. This was especially important when I had issues with my fibroids – I used to be up, going to the bathroom 4 or 5 times during the night! I had to cut way back on drinking anything before bedtime. Now things aren't as bad post-surgery, but it's still a wise rule for me.
Improve the quality of my sheets and bedding. This is a major key. My friend Shay Stewart-Bouley AKA @blackgirlinmain had been extolling the virtues of bamboo sheets for a while before I investigated myself. These prices, for sheets?? I said to myself. Well, I'm so glad I finally gave them a try because they have been a GAME CHANGER for me. They are so soft. Breathable and cooling to.my body without becoming clammy if I sweat. I am fully team bamboo/modal/pima sheets now, and I've got some bedding brands that I absolutely love and would recommend. First up, Soft Surroundings. The name would indicate plush bedding and this Lombardi coverlet is SO plush, so soft, so thick, so perfect for winter. I love it, especially paired with the Blissful Bamboo bed sheet set. I literally smile as I slide into bed, it's so luxurious to the touch.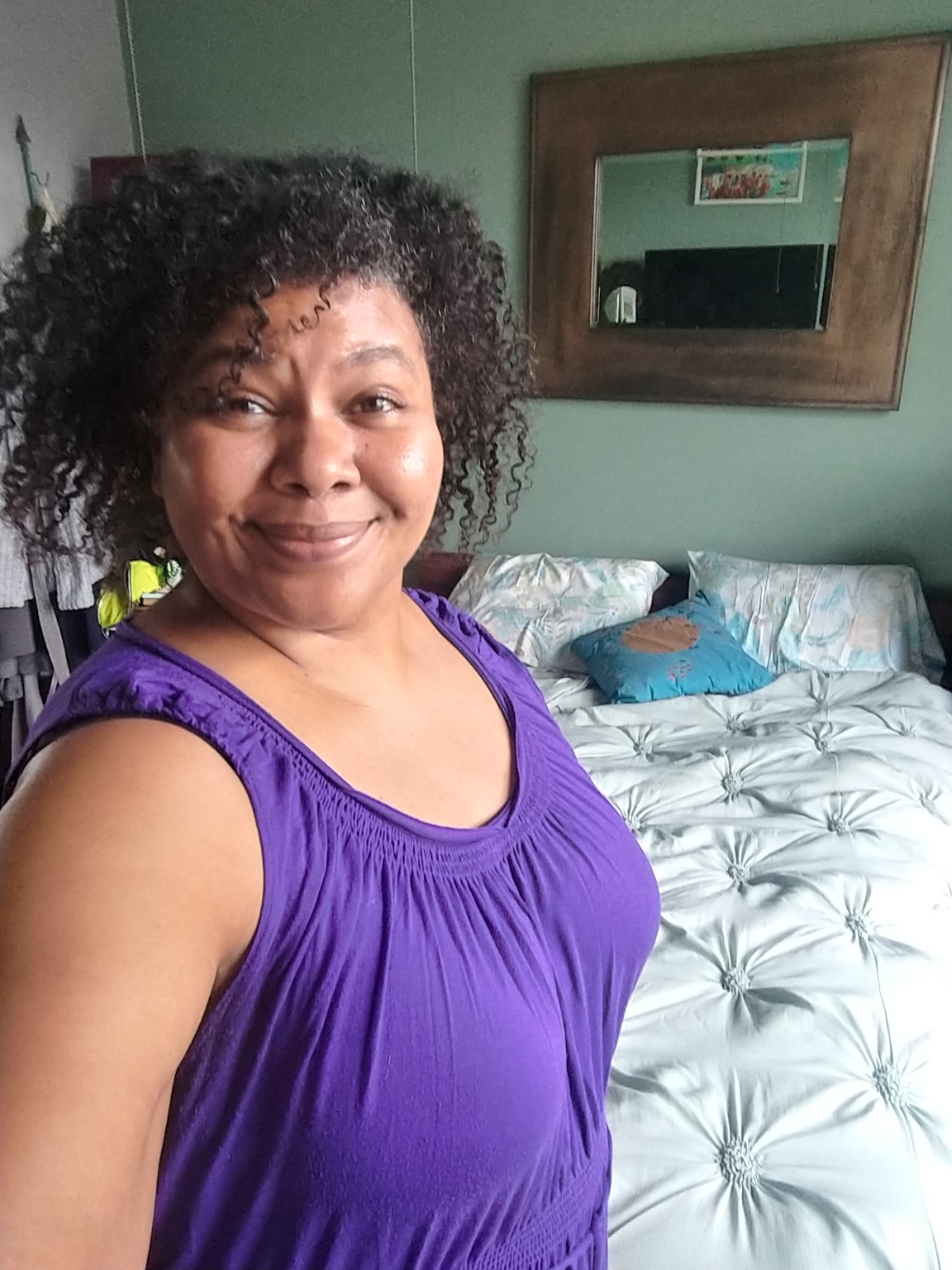 Maybe you've heard about Cozy Earth from the rave reviews on Oprah Magazine – I can tell you from personal experience that the sheets are so lovely, super soft, cooling to hot bodies, and feel like a worthwhile investment. The packaging alone is beautiful and feels like luxury. Next up I want the comforter, the duvet, and when they finally offer those pajamas in plus size, sign me up.
And speaking of plus size pajamas, my friend Rachel Cadie of Secondhand Curves just launched her pajama line and it is SO cute! If you ARE looking for plus size PJs and loungewear in sizes 1x to 6x, check out Cozy Curves via the SecondhandCurves Instagram page. Yes, her items are available via shipping!
Use a weighted blanket – If you've been a regular reader, you may remember that I fell in love with my Sensacalm weighted blanket in 2019. I still really do love it, but I'll admit that I don't use it often. My husband isn't a big fan of sharing the bed with a heavy, crunchy-sounding weighted blanket, and over time I've used it less. But now that my insomnia is ramping back up, I won't hesitate to bring it back out. I have one weighted blanket (by Sensacalm) and I also have a weighted eye mask by Gravity Blanket, which also really helps when I find myself lying in bed with my mind racing.
Those are the things I've tried thus far, but I was recently recommended the Eight Sleep pod pro, a zip-on attachment that you can add to your mattress that includes their patented thermoregulation technology. Curious to see how that works.
Those are the tips and product picks that are helping me get a better night's sleep in general. I'm working on actually staying in bed when the urge to rise comes to me when I should be in deep slumber. I'm actively looking for non-addictive, non-narcotic sleep aids and tips on ways to fall asleep and stay asleep, so if something's working for you please share with me in the comments and let's get these zzzzz's!