I've been off the scene for a while and haven't done much travel since 2020, so last week's experience felt like returning to a dream of an old life in quite a few ways. I went to Los Angeles (first time back in 4 years) for the African American Film Critics Association Awards with a group of media and the Nissan team, and it was such an epic experience. I learned so much and came away so inspired. Allow me to share a window into this beautiful bubble!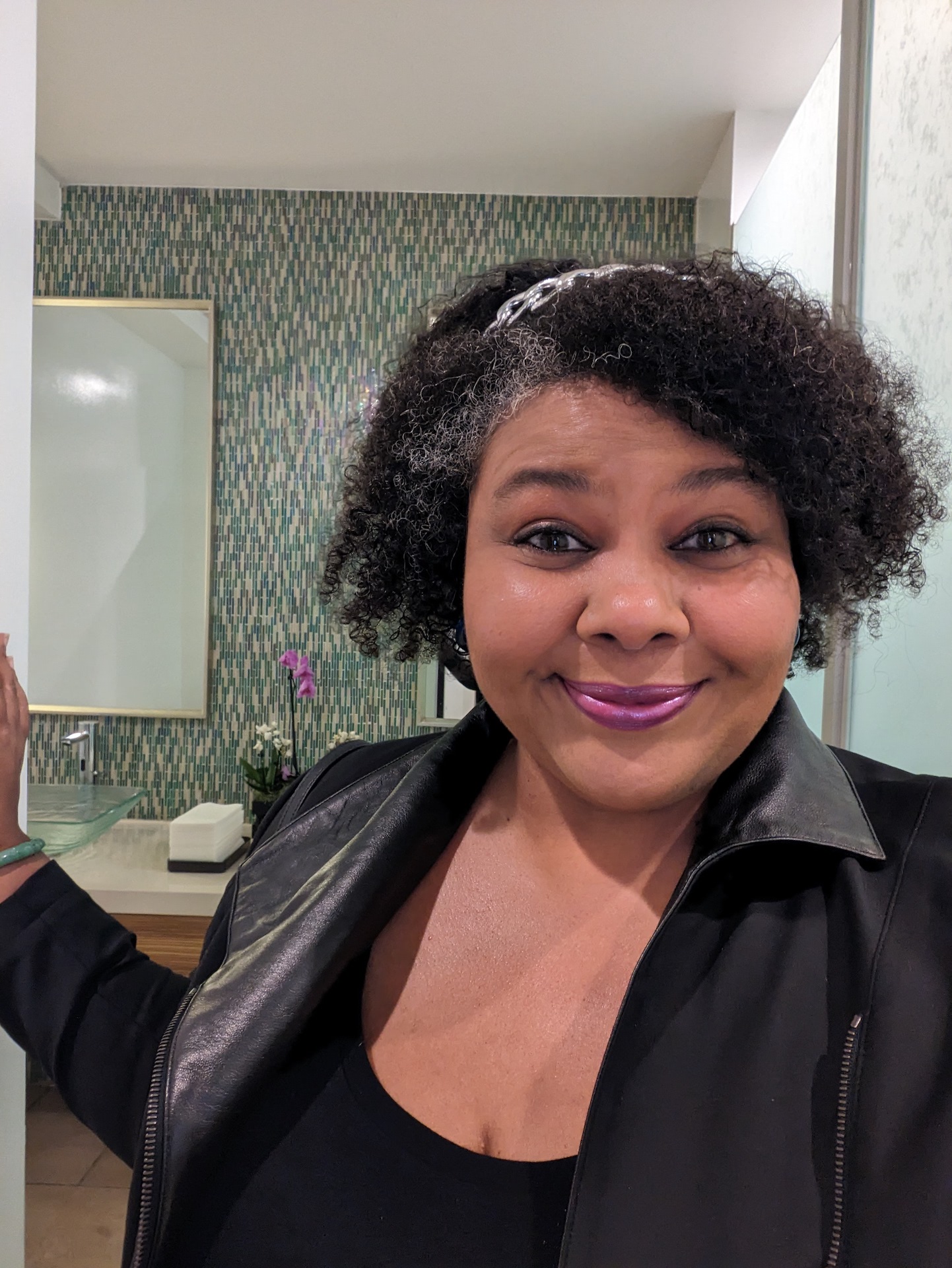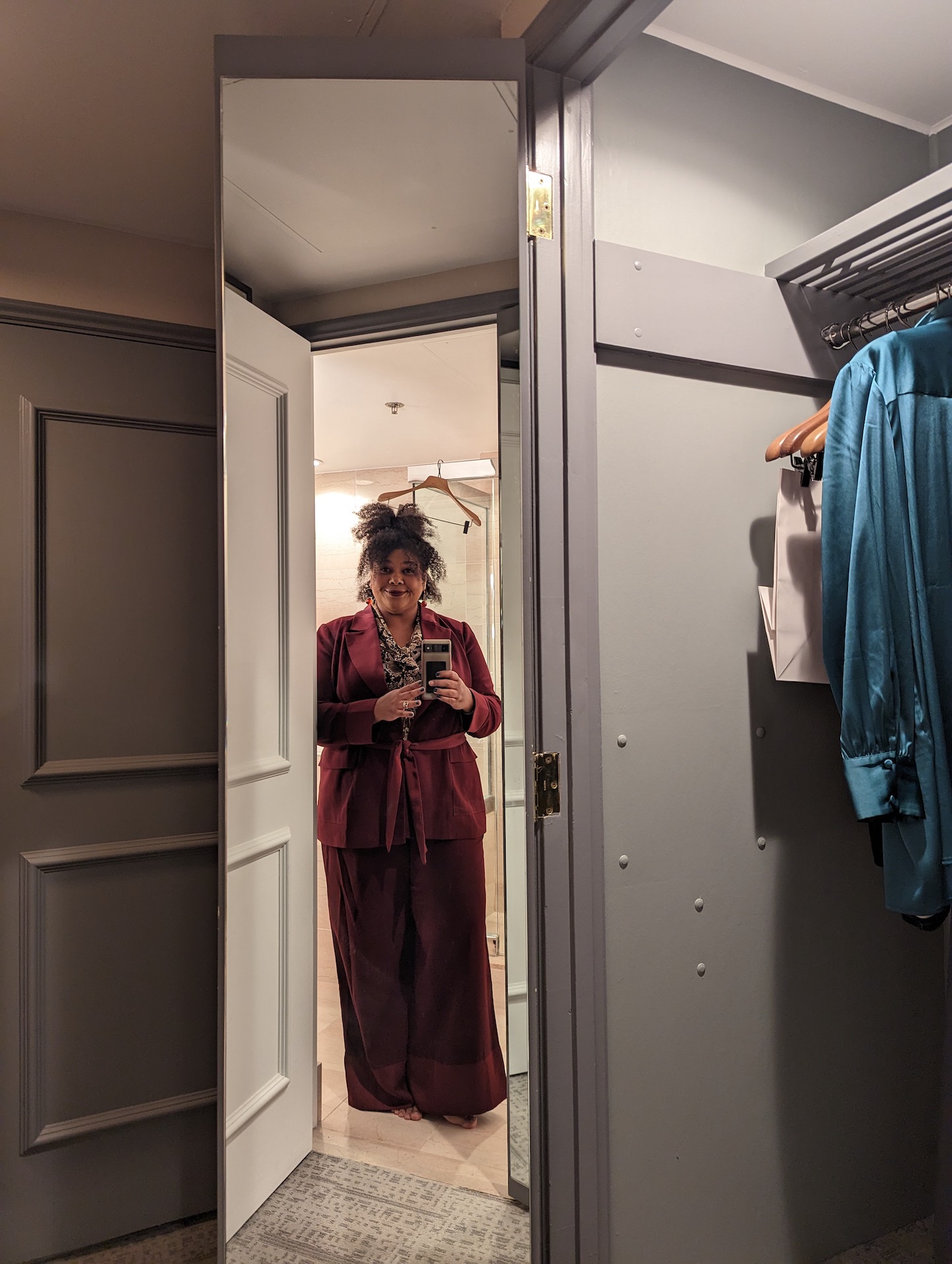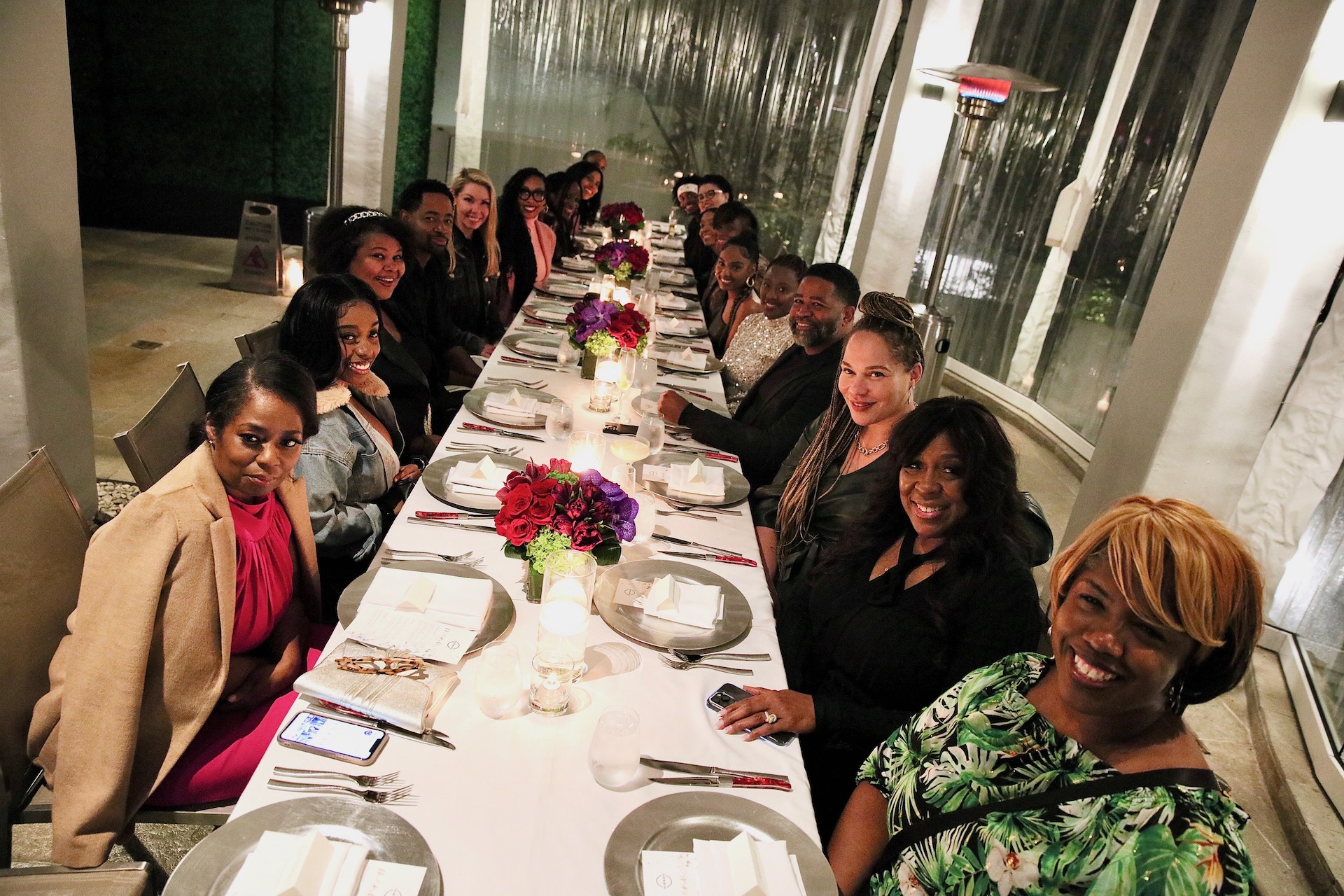 I landed at LAX and was whisked away (via Nissan, of course) to the beautiful Beverly Wilshire hotel, at the corner of Rodeo and Wilshire in Beverly Hills. This hotel has so much Hollywood history – it opened in the 1920's and has been a shooting location for movies like Clueless and Pretty Woman. Having lunch at The Blvd felt quite surreal (but was truly delicious).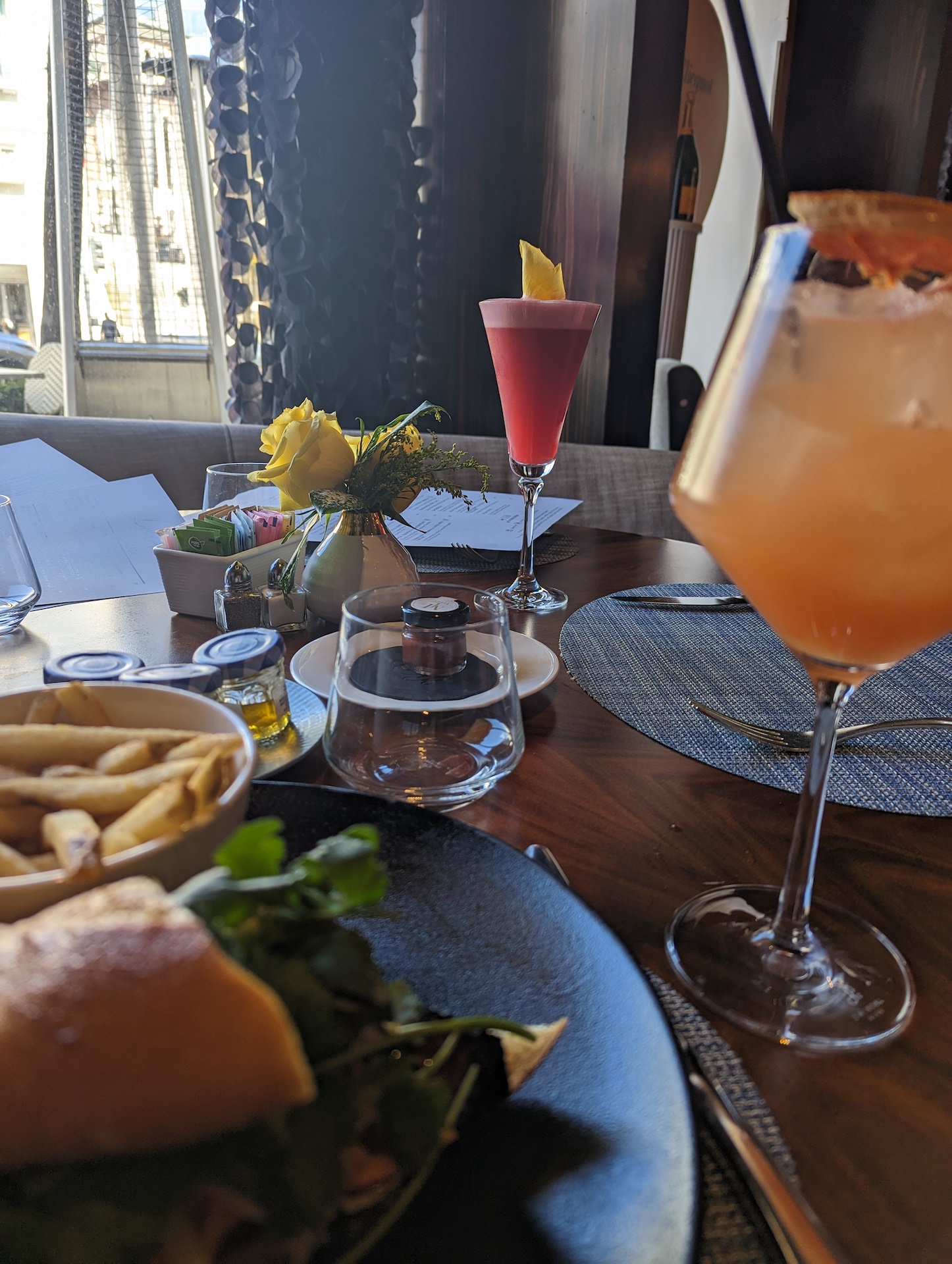 Then it was time to check into my suite and prepare for the Nissan Diversity dinner at another historic Hollywood location, the Sunset Marquis hotel – known as a rock star haven and for me, most notably where Bob Marley and the Wailers stayed while recording the legendary Live at the Roxy album.
There was a private lounge with a well-stocked bar, and I got to kick it with colleagues, friends, and some media peers I've been wanting to meet in person for years. And I got to meet the executives at Nissan and learn some cool facts about their vehicles and how they do business. As the Nissan Diversity team explained, Black History Month doesn't just end with February for Nissan, they remain dedicated to DEI initiatives year-round. It was refreshing to hear, and they're doing very necessary work. Look forward to a future post about some of these details – I was truly impressed by what I learned about the work they're doing to support Black owned dealerships and organizations like Black Girls Code and 100 Black Men. More to come on all of that.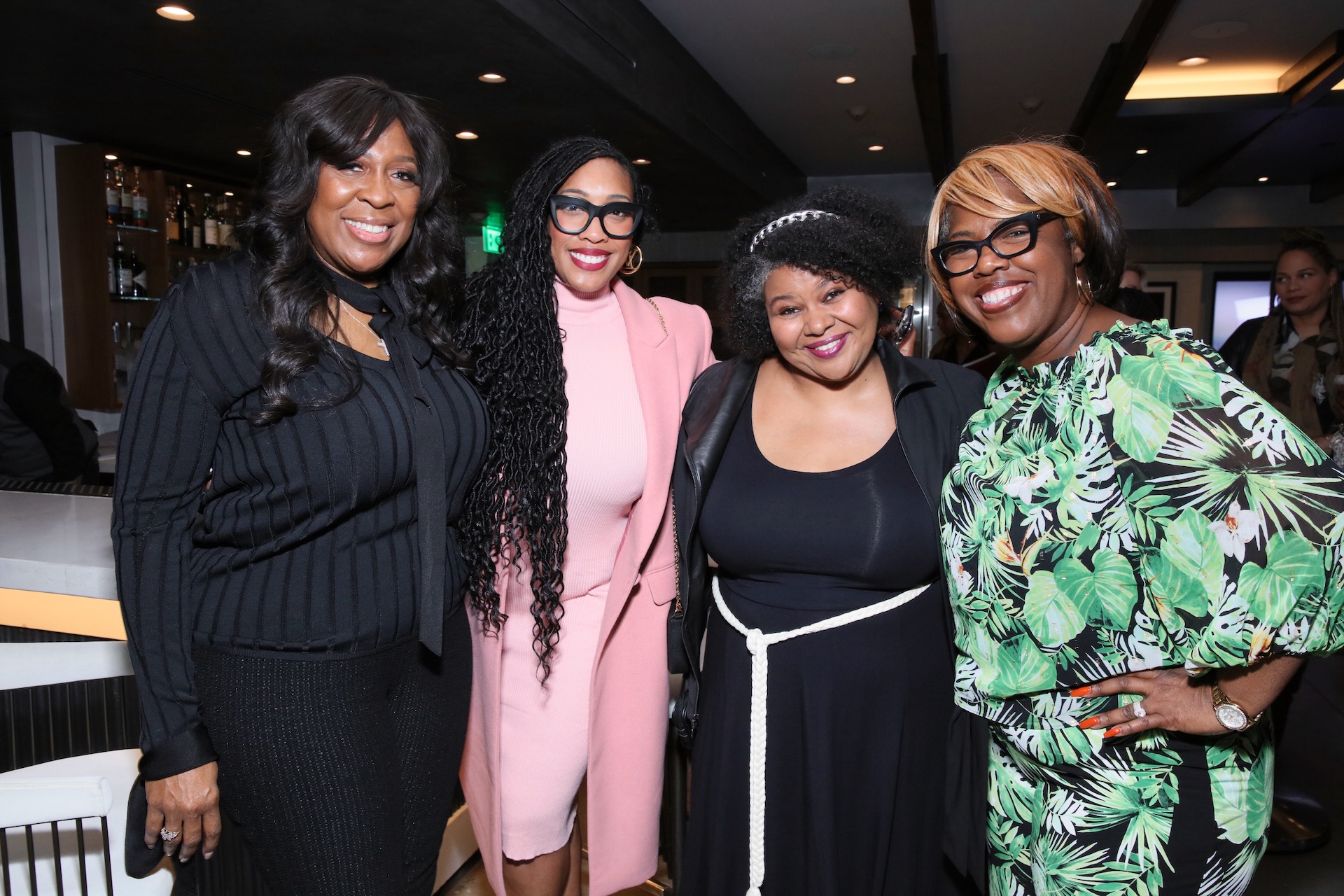 I was so happy to see some of my old blog buddies and meet some new friends! Our group included Karen Carter Richards, publisher of historic Black newspaper the Houston Forward Times, long time blog colleagues Christen Rochon and Tami Reed, journalists Jamil Smith and Jean Guerrero of the LA Times, Selena Hill of Black Enterprise, creator of Geeks of Color Dorian Parks, entertainment journalist Dantee Ramos and Jasmine Simpkins, and Jaidyn Vaughn from Buzzfeed.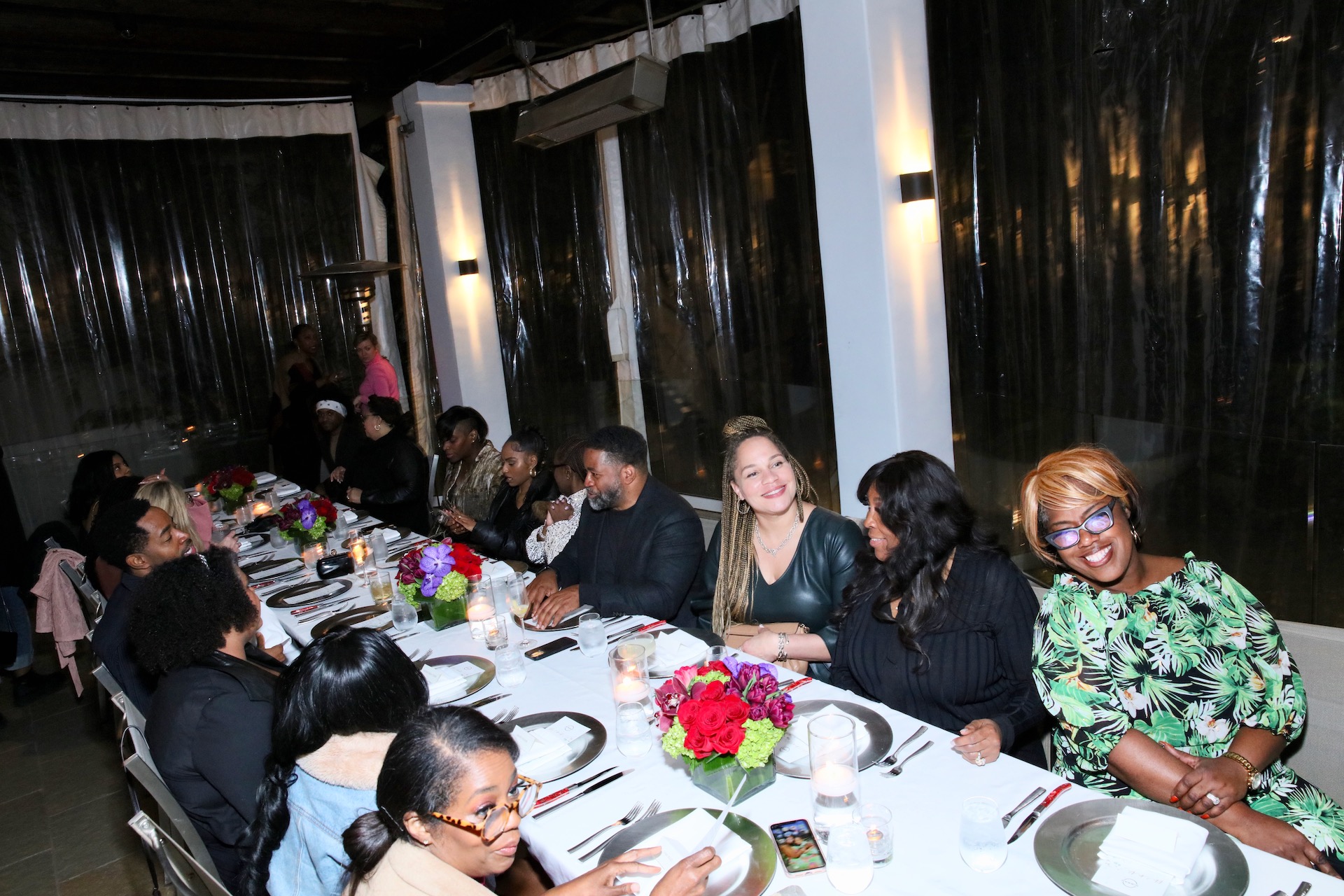 Then we were ushered to a beautiful dining table where, as luck would have it, my place setting was right next to the celebrity host of the night, Mr. Jay Ellis. Such a pleasure to meet and break bread with him – he's warm, down to earth, and has some wild stories to share. We had a great evening.
The next day began with a sumptuous media brunch, and then it was time to get ready for the AAFCA gala, conveniently held downstairs in the hotel ballroom. This was the 14th anniversary of the event, and the crowd was beautiful and star studded.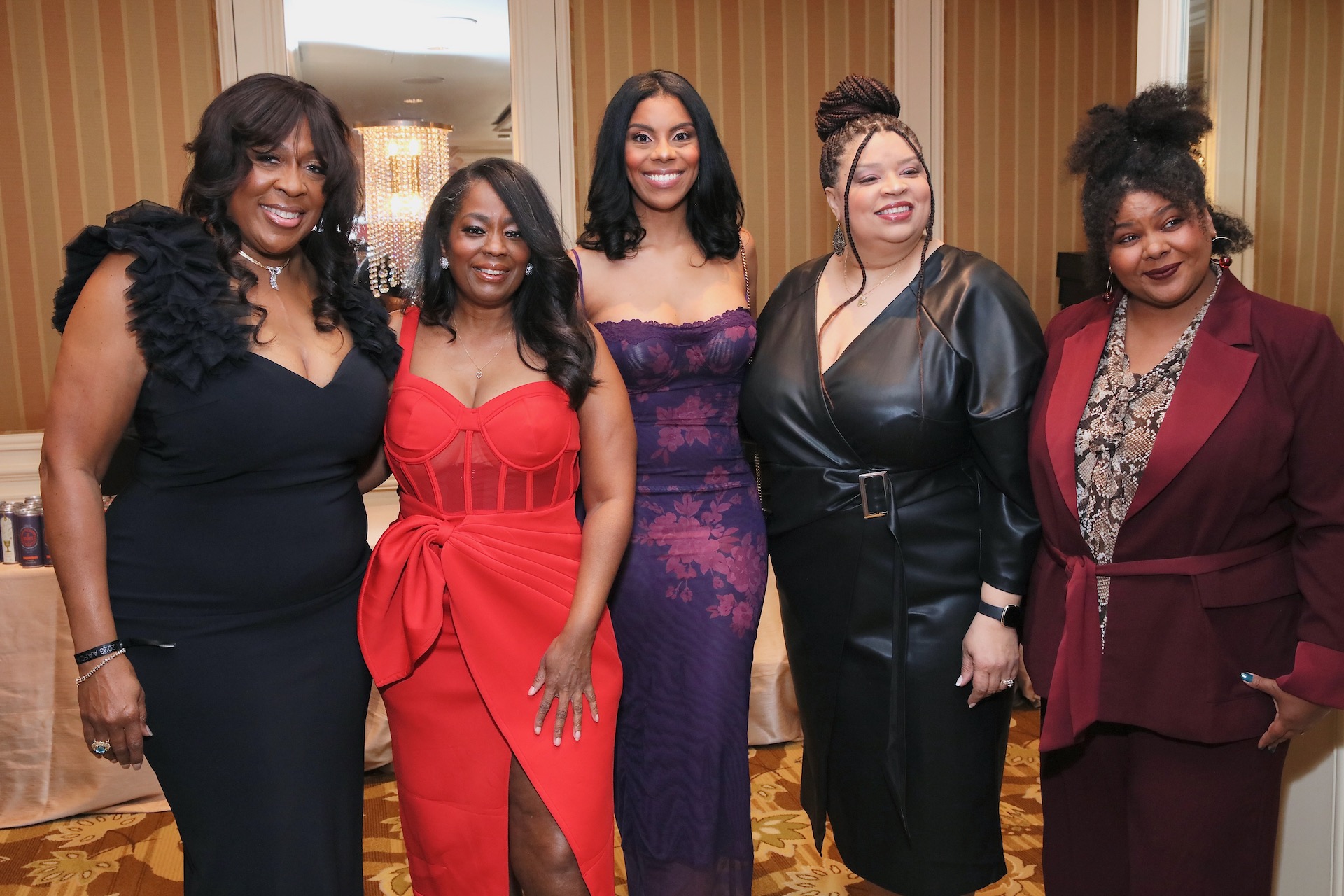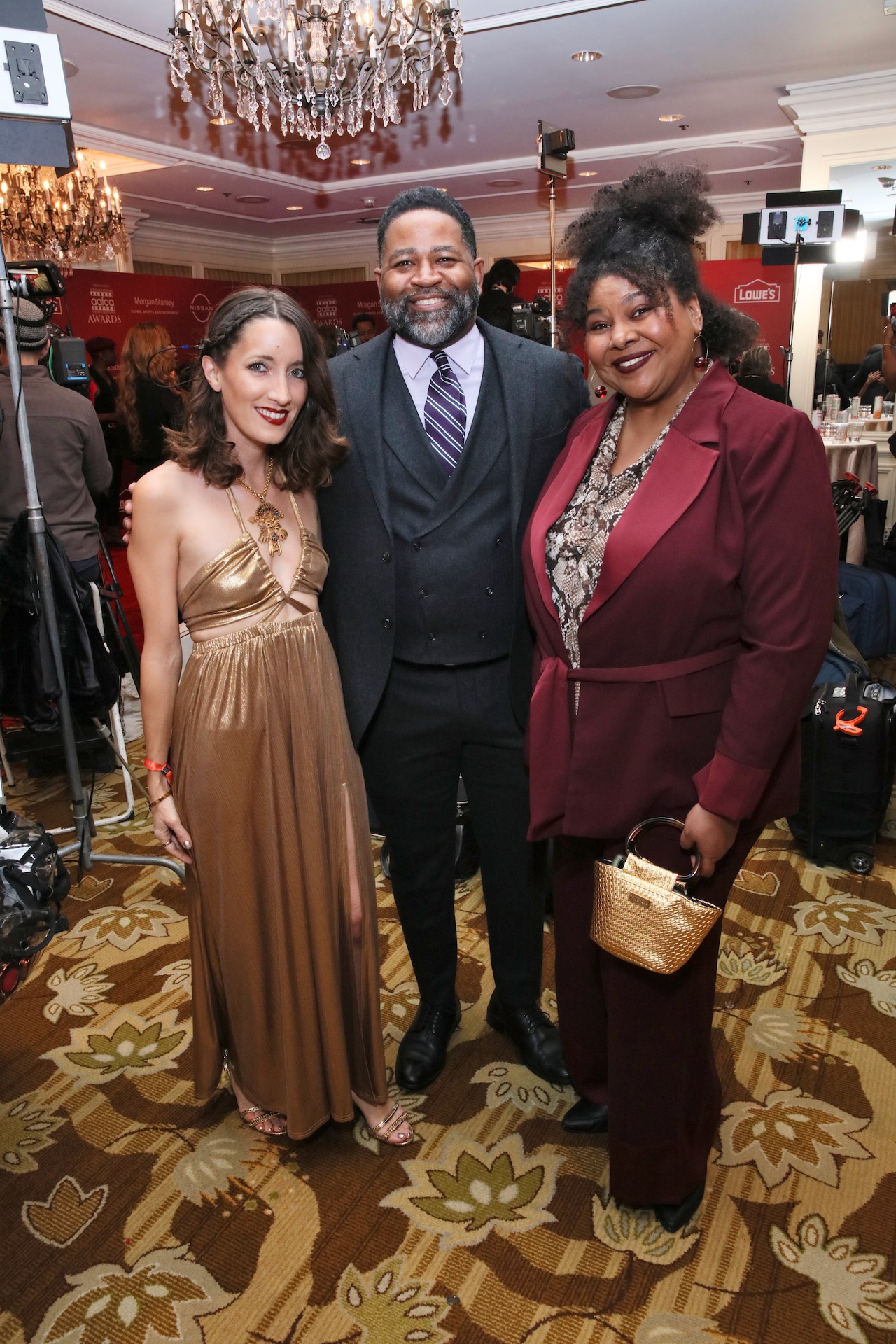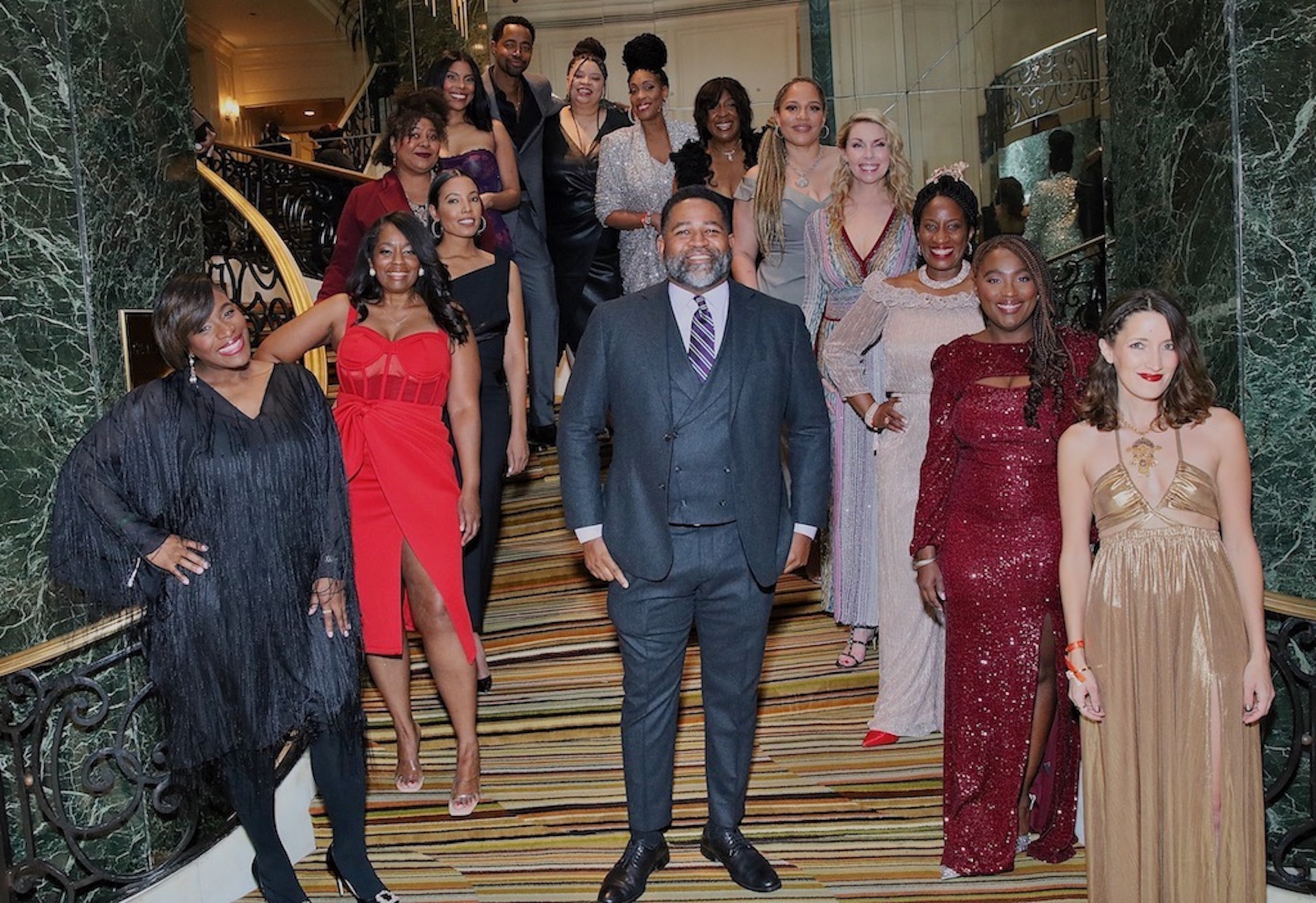 My suit matched the step and repeat almost exactly — I shopped my closet for this trip, so I wore several classic Eloquii items and a few Pari Passu pieces that I've had for a while. And they all held up beautifully!
Also, I got to meet Cate Young, film critic, fellow Trini writer and longtime social media friend – so nice to finally make that happen!
Before I even got to my seat, I got to check out the new Nissan Ariya close up, and I was so impressed. It's a truly elegant EV that offers all the driving assistance, plus parking and safety technology that I'm looking for in my next vehicle.
Honestly, the AAFCA awards was an amazing experience in and of itself, so I'll write more about the ceremony in a separate post. Some of the speeches were so eloquent and moving, I want to hear them or read them again. I came away from it all so inspired, and I have more to say about that.
Much thanks to Nissan for getting me out of the house for an unforgettable experience! (Most images by Robin Lori, except for my selfies).