Now is an interesting time for the retail industry. People are being more cautious about going into physical stores and commercial rent prices remain sky high. It's a recipe for hard times, and people aren't shopping the way they used to. Times have undeniably changed and amid that, people are looking for items that are different, that share their individuality and sense of style. Not the same cookie-cutter stuff that's at all the other stores.

If you're still shopping and looking for new, unique items to your life, I found a shopping obsession to share with you. If you're looking for a way to add truly distinctive items to your home and a way to support independent artists – if you're an indie artist yourself looking for a platform where you can share your ingenuity and aesthetic in the world, you should check out Society6. Just be prepared to be BLOWN AWAY. There is so much to find!
Recently I really took a deep dive into Society6 as a whole and WOW. I LOVED what I discovered. It's more than just an online store, it's a cool way to integrate art into every aspect of your life, a way to support independent artists and a creative outlet for artists looking for possibilities in this time. It's an amazing outlet and resource for artists.
If it is your first time visiting Society6, just know it can be overwhelming initially. There are SO many ways to shop. The front page of the site always features dope curated collections. There's an extensive section devoted to Black artists. I love browsing by artist or searching for a broad term like "afro," "leaf," or "blue." You can buy cool home accessories and wall art by known superstars like New York Times bestseller illustrator superhero Vashti Harrison (OMG I want every Vashti Harrison throw pillow I see, I swear), or inspiring words by acclaimed artist and poet Morgan Harper Nichols. Through Society6, I discovered up and coming talent like Sabrena Khadija. This is her Girl With the Bamboo Earring. Isn't this so dope? I loved this piece so much, I got it as a tray, stationery cards, and an acrylic box in which I can – what else? – store my (bamboo and other hoop) earrings! I love that you can enjoy a piece in several mediums. I got another cool Sabrena Khadija card which I plan to send to a snail mail loving friend soon. I used to be really bad about sending cards, but now I actually have some cool cards to send!
Right now there are Society6 pieces laced throughout our home, from several different departments.  You can shop by department and then break it down by product. Let me tell you what we got!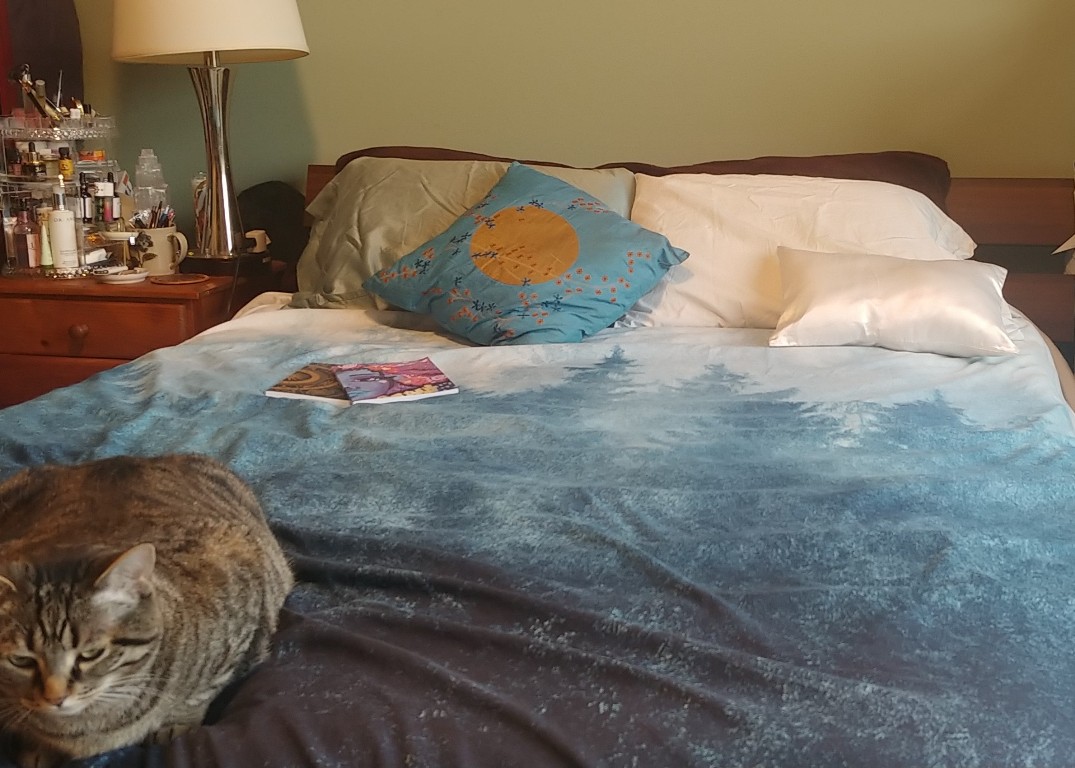 Bed & Bath – For our bedroom, I wanted a new duvet cover. But I won't lie, I was concerned about the quality of the bedding. Plus, there's so much to choose from! It took us FOREVER to choose and agree on the perfect Society6 duvet because there is such an endless variety to browse. There is art of all kinds, from text and font art, to watercolor and acrylic, photography, digital art and more. Where do you begin when you can choose basically anything? Finally my husband and I managed to agree on a queen duvet printed with The Heart of My Heart, So Far From Home by Tordis Kayma, self-described nature lover and foggy forest wanderer. We chose it because it's such a peaceful, lovely image and it compliments our room's color palette to perfection. I'm happy to report that the duvet is soft and satiny to the touch, love it for summer with no comforter and it's going to be perfect for winter with the comforter inside. Well worth it. And as someone who's been looking for a unique duvet for a while, let me tell you this selection is worth a browse. You can find something distinctive here for sure!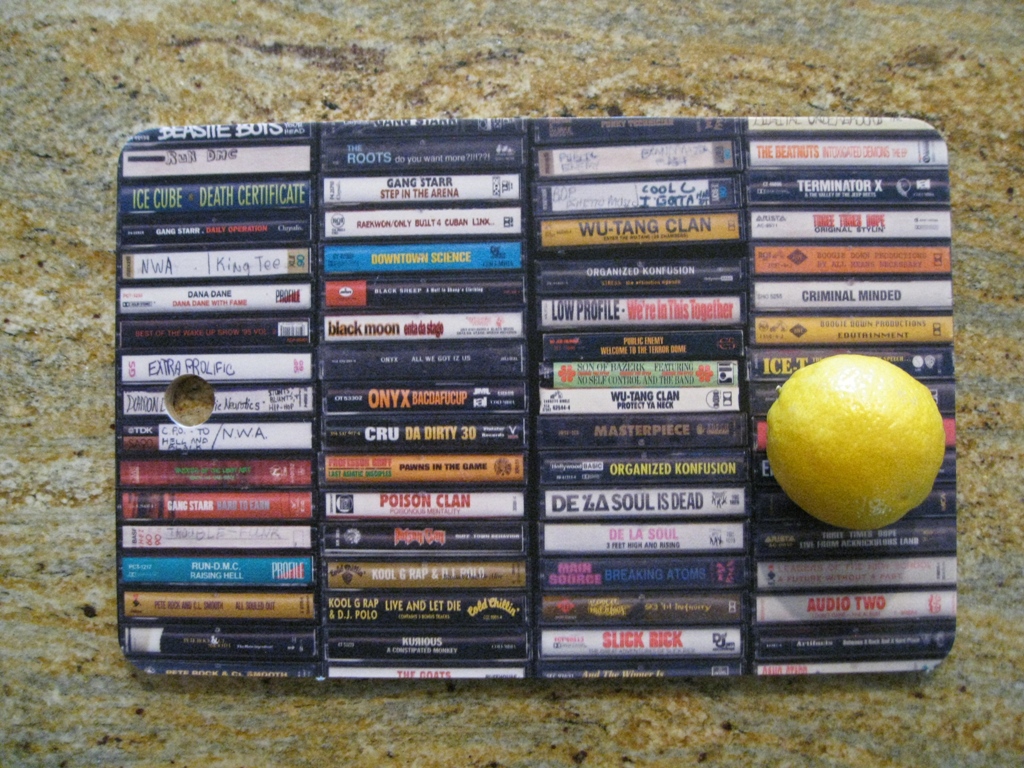 For the kitchen, I got these dope cutting boards that are fun, musically inspired and speak directly to my spirit. The old 80's and 90's hip hop tapes cutting board by graphic designer Gingerblah is such a fun conversation piece.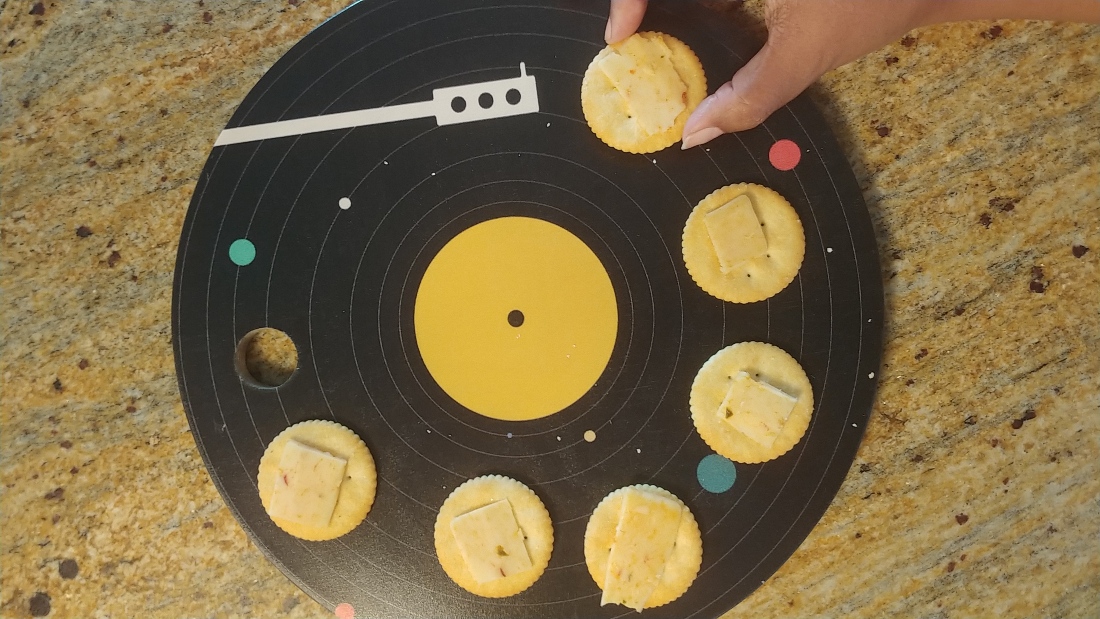 And the Music Everywhere cutting board by Florent Bodart is the perfect companion. Society6 cutting boards can be round or rectangular, and the art side is for display while the back side is smooth bamboo, perfect for cutting. Practical for use and as serveware!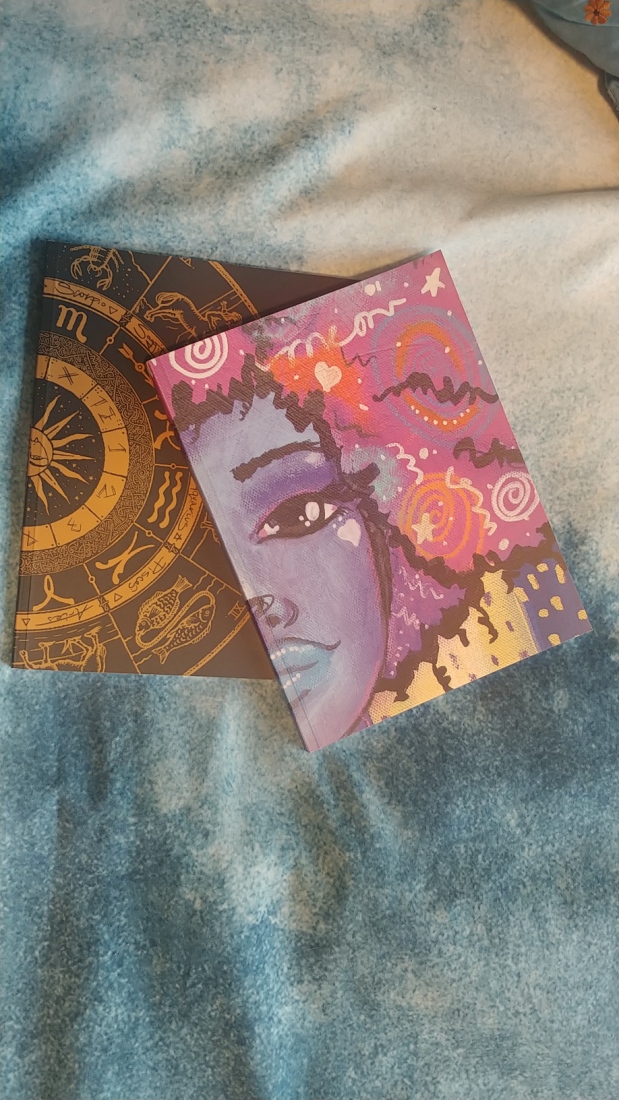 In my home office, I have an abundance of notebooks. But I can ALWAYS use more, trust me. Now I have specific journals. I got this vintage Zodiac notebook by Visionary Sea for my zodiac journaling, and this beautiful Imagine Girl notebook by Sarah Michelle Brown for manifestations. And I'm already thinking about how perfect these journals are and OTHER potential notebooks I could get for other purposes. Seriously, how do you just stop at two?
I faced a similar problem when choosing greeting cards, seriously the selection is insanely huge. Here's what I chose. I have some friends who are really starting to send snail mail, so I wanted to choose something beautiful and memorable to send back. I went with these cards, by the aforementioned Sabrena Khadija. I so love her work! In fact, I love The Girl with a Bamboo Earring so much, I got it in different mediums.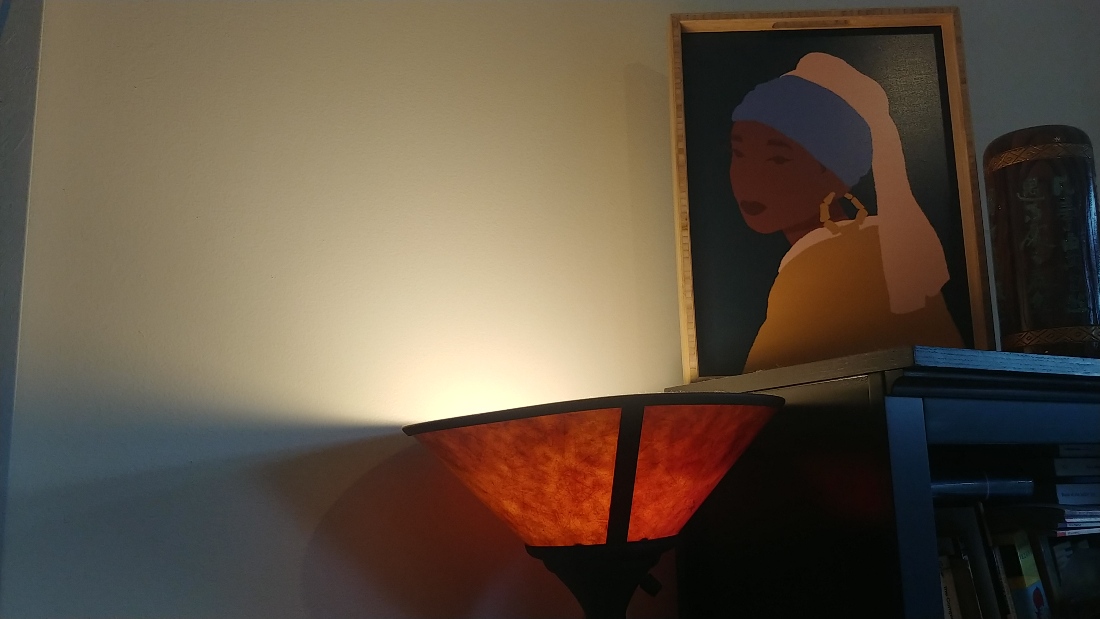 I knew I wanted it as a jewelry box and a greeting card, but what kind of art medium was best for display? There are dope wall art options – you can get the piece of your choice as a framed print, a fabric wall hanging, or a poster. But I wanted something different. I chose the serving tray. Why? Because I can use it as a display piece or as a literal tray to serve cocktails or whatever, and this tray is big enough to be a multifunctional statement art piece since it stands upright on its own. It's a more affordable and useful way to display your art, IMO.
I was absolutely blown away by my introduction to Society6. I think it's such an incredible platform for artists and creatives – click here to submit your work if you're interested! Thanks to artists like them (and maybe you), I've been able to integrate art into my life in all kinds of wonderful ways. Thank you Society6 for such an incredible introduction to the range of your products. I will be shopping with you again, and soon!
Products were gifted by Society6, but style and opinions are all my own.