When you grow up in the Caribbean, your feelings about tie-dye can be based on some cheesy experiences. I definitely have made and worn some not-so-cute tie-dye pieces in my time. I've been looking at the trend for a while now and sitting it out for months, and then I started to feel the pull! It took me like 6 months to actually find what I was looking for.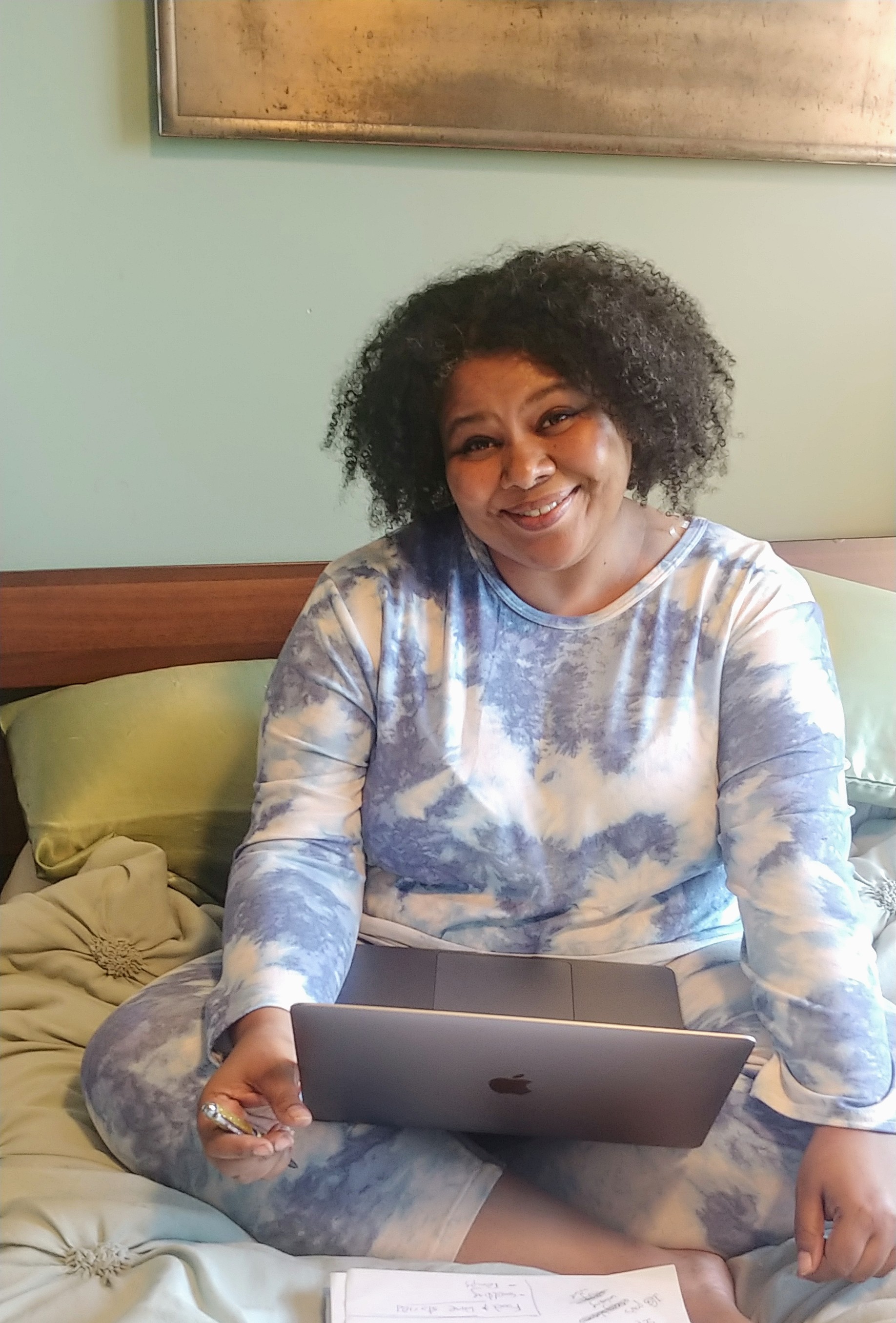 Here's what I'm wearing: the cozy lounge knit tie dye tunic and leggings. YES, leggings. They aren't tight or constricting at all. I can chill in these all day, sleep in them, and be absolutely comfortable.
Here's my thing with tie dye — I don't want it to be too busy, and I don't want the colors to be too muddy. I tend to prefer a two-color blend or even just one. Like blue and white is a perfect combo to me. I'm still looking for multicolored pieces, but this was a great place to begin.
These sweats from AshleyStewart are cute and so SO soft! I feel like I'm wearing a very on-trend cloud. They're perfect for working from bed, which is probably the best and worst idea ever all at the same time.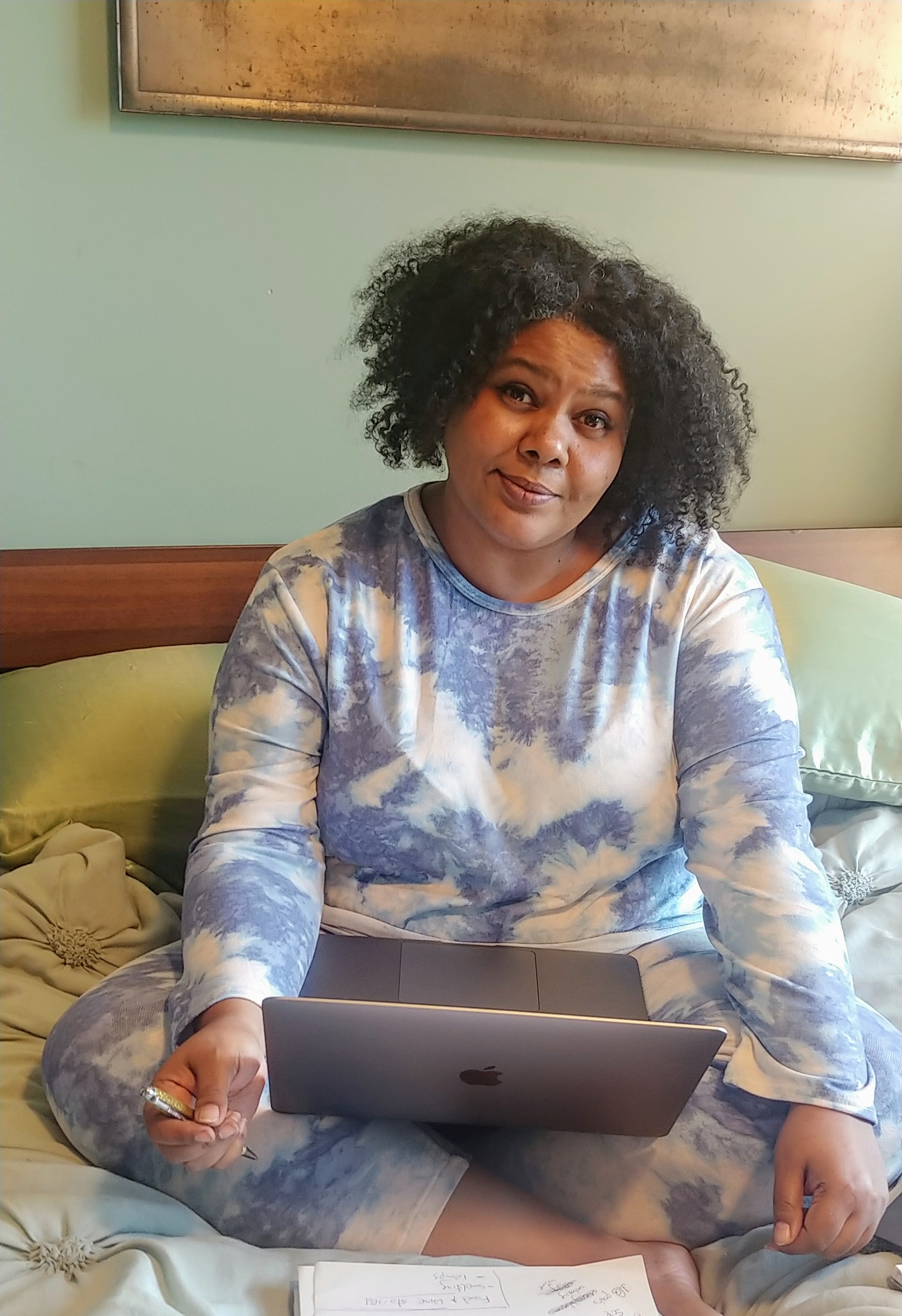 If you haven't taken a look at Ashley Stewart in a while, I'm telling you to check them out. They have stepped up the whole game. The quality has improved, the range of items is bigger, they've got Lloyd Boston as the new Chief Creative Officer and that makes me hopeful for the future. Every time I visit the site there are new styles in stock and now new designer brand partnerships. Like who knew Ashley Stewart had Betsey Johnson pajamas and Nannette Lepore purses? Not I!

I got a few more cute tie dye pieces, will share them when I shoot the looks. Tell me about your favorite tie dye outfits, now I'm open to looking for more!
Click here to shop the cozy lounge knit tie dye tunic and leggings.
This post includes gifted items and affiliate links, but the review opinions are my own!