I went to the desert outskirts of Las Vegas to do this unforgettable photo shoot, just me, my husband and my mother-in-law, It was a chilly afternoon, right after Christmas. As you can see in the background, it was snowing that weekend and the mountaintops were still white. Such gorgeous juxtaposition and such a beautiful day!
I've said for years that leopard is my neutral, and I love wearing and supporting independent brands. So when I discovered Coldesina Designs, it was a pretty much a match made in heaven. This indie fashion brand shares my leopard love and makes several pieces in my favorite print (as well as others). They specialize in bold, edgy resort and sportswear and they also frequently use leopard as a liner in their fabulous sequin dusters.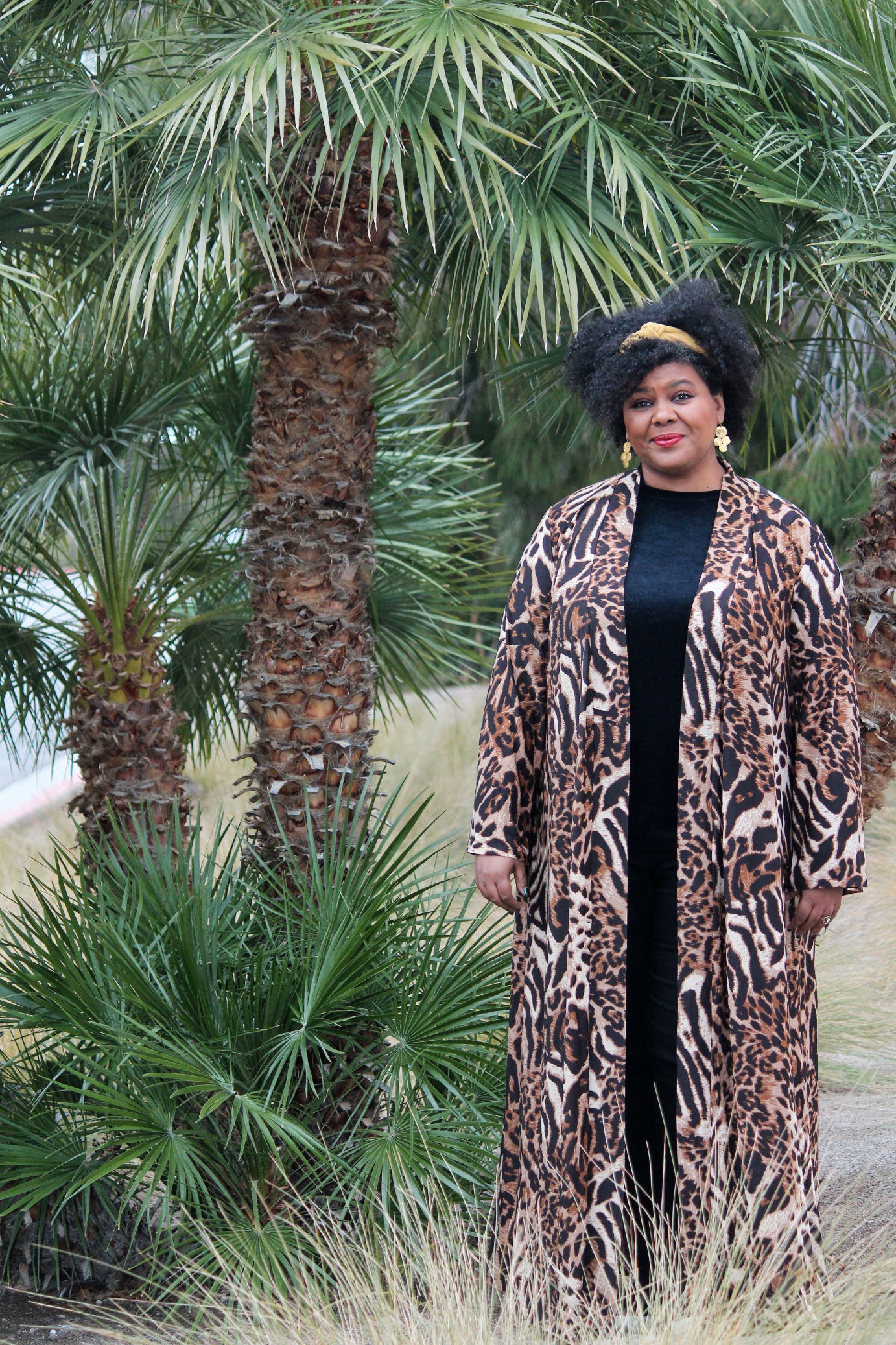 The brand is created by Catherine and Christine Coldesina, third generation womenswear designers following in the footsteps of their mom. Now you can find their pieces in straight and plus sizes at Nordstrom, HSN and Coedition as well as at their site, ColdesinaDesigns.com.
Here I'm rocking their Dylan belted duster (with the tie at the waist, looks like a fabulous maxi dress), their Bella maxi skirt (appropriate, right?) and the Abi sleeveless jumpsuit. I'm wearing a 2X/3X in all of these pieces, — yes that's the size — and they're definitely generously cut, flowy and luxurious.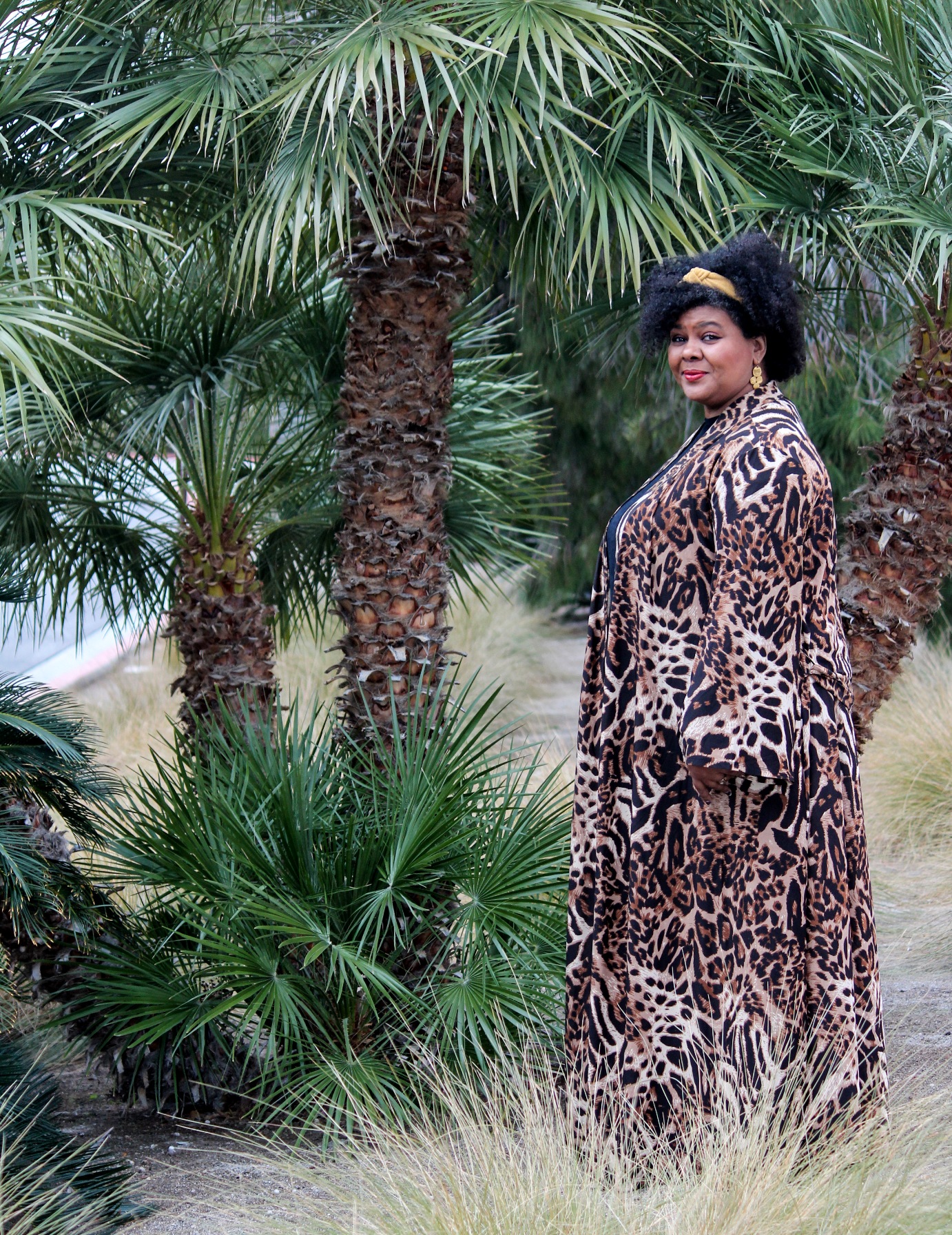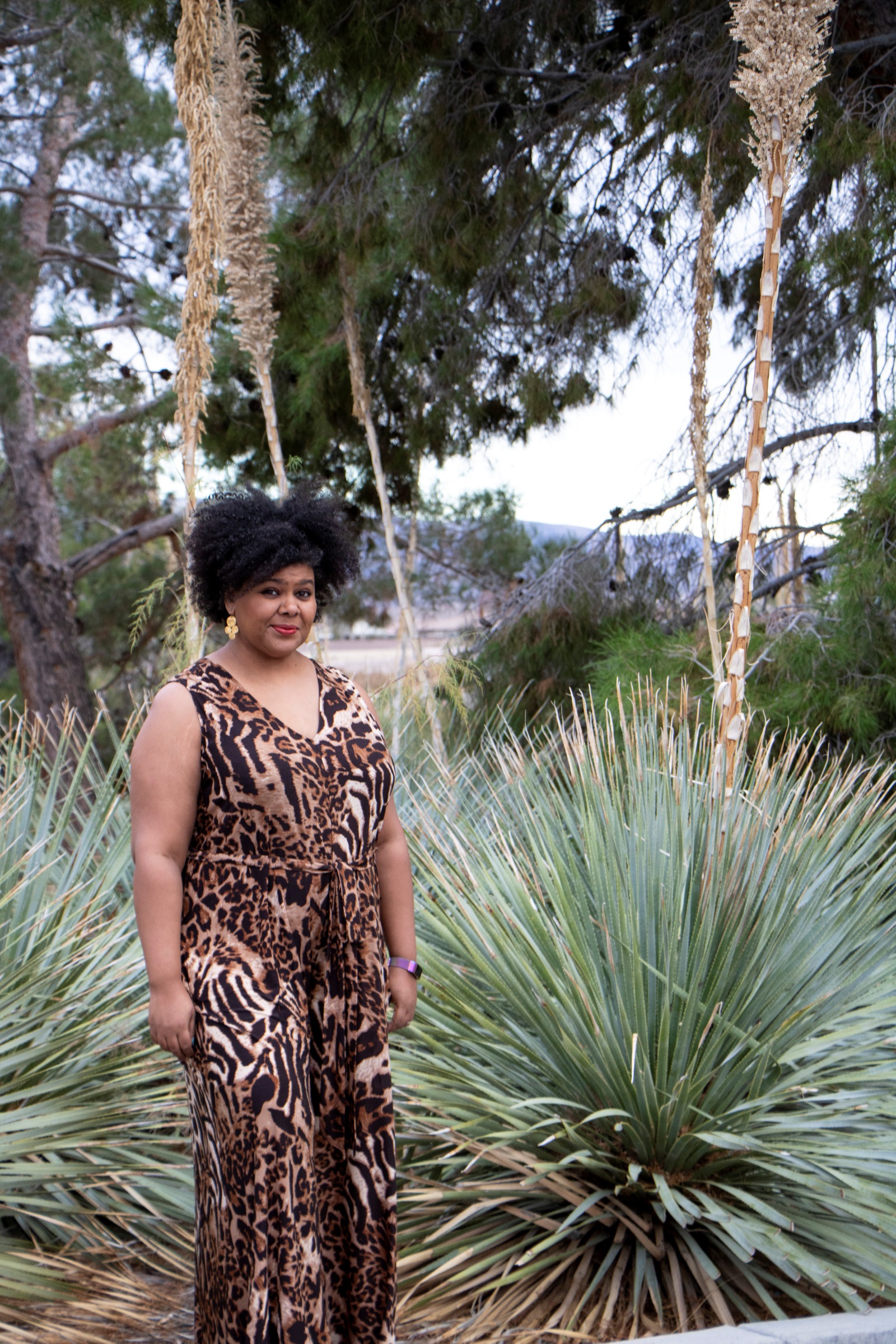 I know the leopard midi/maxi skirt was one of THE trends of 2019 but I really don't see that changing for 2020.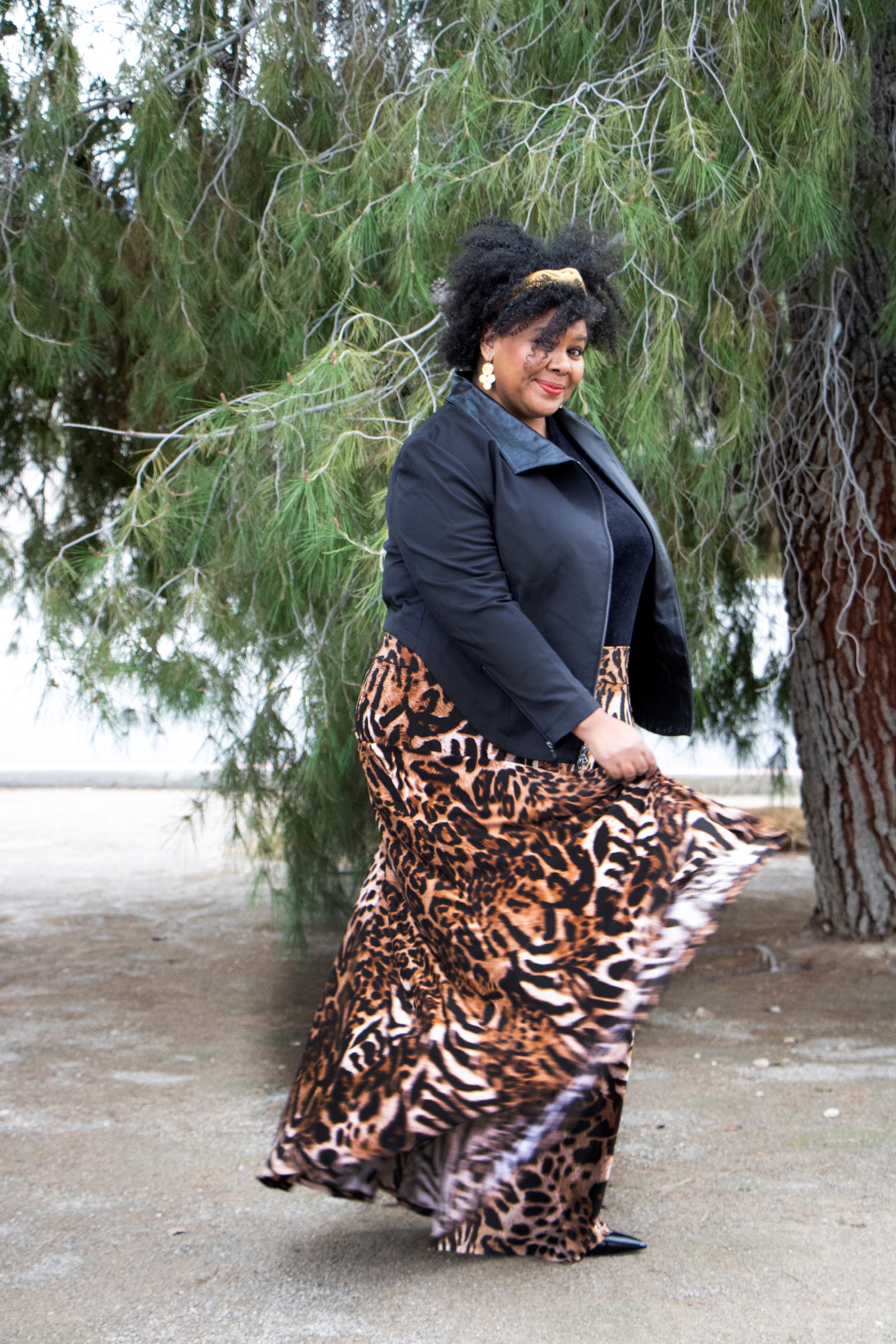 Speaking of Nordstrom, they've been doing some interesting things with plus size style lately. High quality indie plus size brands have been launching their mainstream retail debuts with Nordstrom.
At the end of 2019, I was lucky enough to hear about a local Chicago launch event for Pari Passu, a brand that promises a luxurious and elevated shopping experience for curvy women. Their intention is to be the opposite of fast fashion by designing timeless silhouettes in high quality fabrics.
Pari Passu had an event at Nordstrom Chicago featuring one of my favorite curvy celebrity stylists, Timothy Snell. I went to say hello and got to meet Pari Passau's designer Shanna Goldstone. She did 7500 3D body scans of women size 14 and above to create the unique sizing and fit of her brand. She's a total sweetheart who's pouring her heart and soul into this brand of timeless silhouettes with a unique edge.
Pari Passu gifted me their Renn Moto Jacket and it's for sure one of the highest quality pieces in my closet right now – click here to shop at Nordstrom.com. 100% Italian leather and it's got a funky high/low cut that will make it a great transition piece for spring. The leather's so soft and buttery, and the construction is of such great quality. This is a jacket that will last me a lifetime.
I'd say Pari Passu makes solid investment pieces for an overlooked consumer – plus size luxury shoppers.
You can find them at their New York studio, online at Nordstrom or online at PariPassuShop.com.